Free shipping on orders over $75 + 30 day returns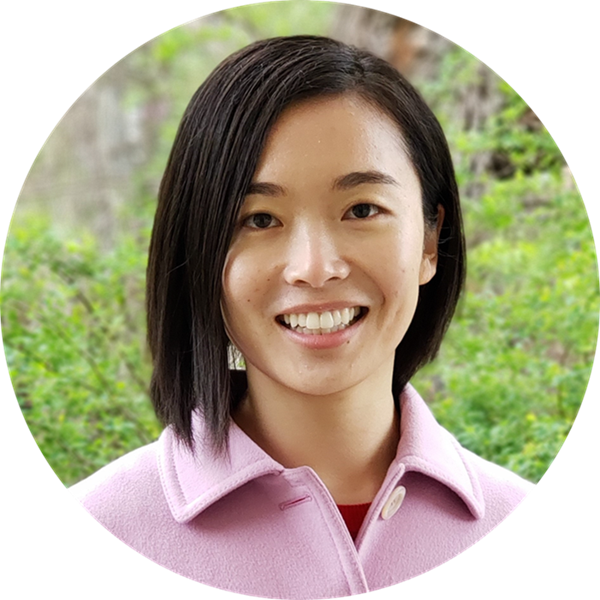 Hey there, my name is Ming. Zebo, short for "zero waste box", is my soul project. I'm so glad you're here.
Those close to me describe me as the kind of person who likes to leave things better than how I found them. A person who takes responsibility for the less obvious things in life. A person who believes in giving back.
When I finish eating at a restaurant, I like to stack the dishes and wipe the table. It's not expected of me; it's simply an instinct. I want to take care of the things others provide for me, especially borrowed ones. It's the least I could do to express my gratitude.
I am grateful for so much in life: a secure roof, a solid education and the opportunities afforded by it, a healthy and able body, a strong support system of loving family and friends. Yet the less obvious are the natural treasures that the Earth provides to me and to us all: the basic building blocks that make everything else we cherish in life possible.
We were born into this world. We breathe its air, drink its water, use its land to live. It's our home. And one day, what we borrow from the Earth will eventually be returned. So I feel a profound sense of responsibility to try to give it back cleaner and better, even if just by a little bit.
With your help, we can do this together.
If you'd like to chat, ask me anything here.
At Zebo, we believe in being the solution, not the problem. Making a difference can be as simple as changing a few habits and putting the rest on autopilot. Zebo makes it easy to reduce plastic waste doing what you already do every day. Zero waste doesn't have to be:
Difficult

Intimidating

Restrictive
Instead it can be:
Effortless

Convenient

Enriching
After all, that's the most sustainable way to be sustainable.
To best serve you, we make sure that every Zebo product has:
A plastic-free footprint

A toxin-free formula

Cruelty-free and vegan ingredients

An incredible user experience that beats conventional products

Been personally tested again and again by our founder, Ming
We also practice conscious entrepreneurship. The mainstream culture promotes fast consumption, fast disposal, fast growth–fast everything. When we move too fast, we usually make more waste. Zebo is here to slow it down a bit. Just like the zero waste lifestyle, our growth will stay intentional and true to our mission: less consumption, less waste. We're not interested in:
Frenzy sales on Black Friday, Cyber Monday, or holidays in general. Who else feels nostalgic for a time when holidays weren't all about shopping?
Endless selling tactics, like those "spin to get a discount!" wheels and constant upsell offers in your cart. We want your experience on this website to be calm and straightforward, not a bombardment of popups.
Grow-at-all-costs marketing strategies. We want to be so good that our customers can't stop telling everyone and their neighbors about us.

If conscious entrepreneurship means slower growth, so be it. We want Zebo to be a more planet-driven, less profit-driven company. We're here to say that our choices matter. Your choices matter.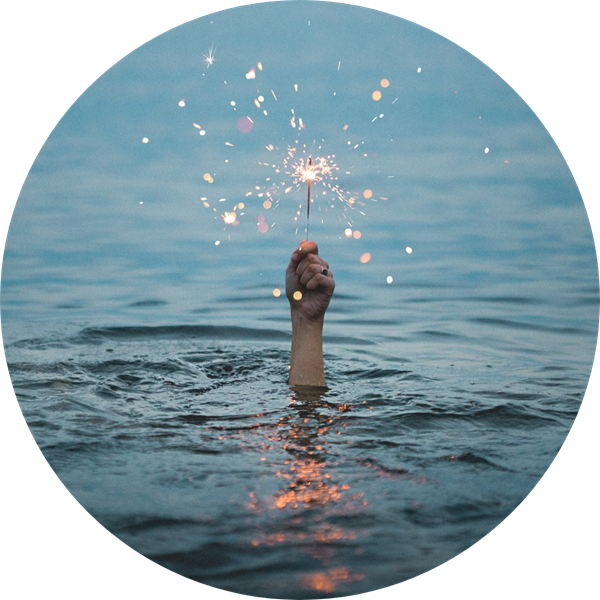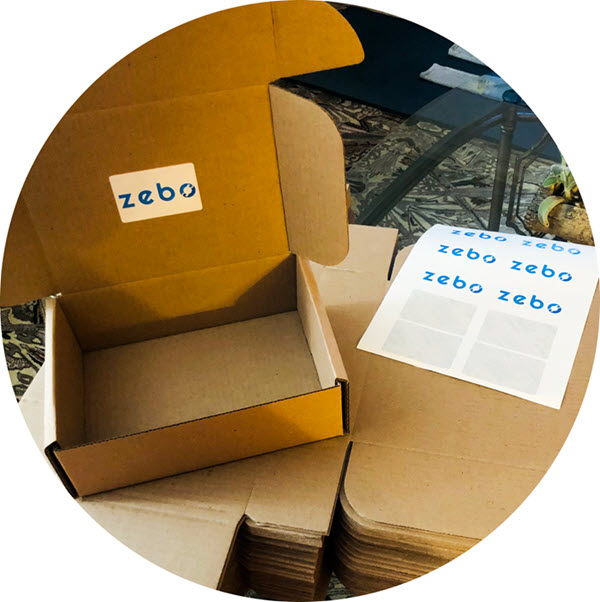 You are witnessing Zebo's beginnings now.
Growing up in Beijing in the nineties, I lived with my highly waste-conscious grandparents. Things like biking to school every day, taking stainless steel boxes to lunch, and repurposing old shirts as rags were the norm in our home. When I moved to the US at the age of 15, I experienced a tremendous shock in every way: the culture, the language (I didn't speak English), and the unfathomable amount of waste. "This is crazy," I thought, "Kleenex, paper towels, just how many types of single-use paper can an American house have?" But as a teenager desperate to fit in, I learned to be fluent in English and the throwaway culture.
Fast forward to 2019, I was attempting a double-move: moving to a new apartment myself, and helping relocate our family home at the same time. Oh boy. The literal mountain of boxes felt so daunting, that I started questioning the root of it all: What happened to being intentional? Why do we consume so much, and at what expense?
Once these thoughts started bubbling up, I couldn't get minimalism out of my head. Idle furniture and spare bedding? Given to neighbors in need from my local Buy Nothing group. Clothing and electronics in great condition? Sold on eBay. Pretty knick-knacks? Gifted to friends. Unopened good-quality items? Donated to charities. Random freebies? Given away on Craigslist. It felt so liberating and satisfying to not only be free of stuff, but also get there knowing that I did my best to keep circularity going.
As I craved more intentionality, I found zero waste. Everything about the zero waste mindset felt so right, as if it was waiting for me to realize my passion was right there all along. The decision to go zero waste felt natural and almost effortless–it simply made sense.
The execution, however, was anything but. It's intimidating having to sift through and test a sea of products claiming to be "eco-friendly" or "sustainable". Where do I start? Who do I trust? How come these products are so expensive? How do I keep track of these 16 brands I bought from and avoid running out of toothpaste tablets again? I was searching high and low for a subscription box for plastic-free daily essentials, but why are these supposedly "zero waste" boxes trying to send me stuff I can't customize or may not need–isn't that counterproductive? A few weeks in, the pain was piling up and up. No wonder most people aren't fans. But unlearning single-use plastic was urgent and necessary. How can zero waste be easier, faster, smoother?
Zebo is my way to simplify zero waste. An affordable, reliable, fully personalizable subscription service that I desperately needed. Once the idea took root, I began cold-emailing my favorite zero waste brands, used savings to build an inventory, packed up samples in repurposed glass jars to give to friends and family to try. They told me which products they loved or hated, I'd then go on another hunt to find something better. Alongside a full-time job, I narrowly managed to launch Zebo in June 2021. So, thank you so much for being here. And if you've read this far, wow, thank you truly. It takes a special kind of person to give this much time and attention to a brand.
Zebo is a BIPOC women-owned brand. Proudly based in Michigan. Aiming to help as many people reduce plastic waste as we can.
Come grow with Zebo. Despite the ups and downs along the way, thoughtful sustainable thinkers like you keep me pushing forward.